Published: 2022-06-20 Updated: 2022-08-24 16:49:55 +0200
Introducing MNT Pocket Reform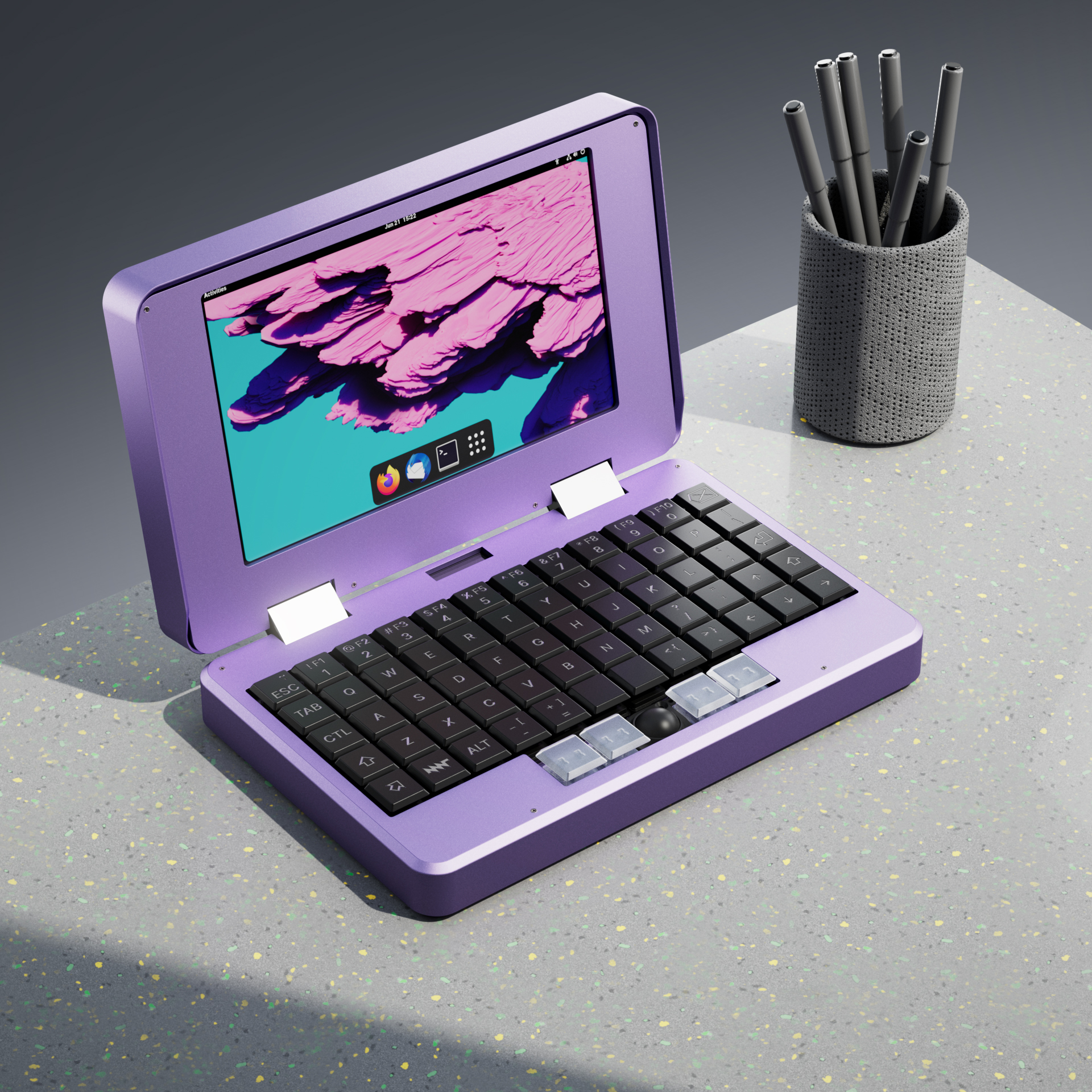 Pocket Reform is a 7 inch mini laptop from MNT Research. We condensed the best features of MNT Reform into a smaller, lighter, and more affordable device while adding some new exciting details.
Compact yet Fully Featured
Pleasant Typing Experience
Modular and Upgradable
Abundant Connectivity
Recyclable Case, Reusable Parts
Open Source Hardware and Software
Mobile Writing
Whether you need to take notes at work or in the classroom, write your novel in a cafe, or journal on the bus—Pocket Reform's super compact, ortholinear mechanical keyboard has you covered.
Communication
Do you read and write a lot of email or coordinate your organization via chat? Pocket Reform comes with Mozilla Thunderbird preinstalled and has applications for messaging like Mastodon, Telegram, Twitter, IRC or Matrix ready for use. Need data away from WiFi? Pocket Reform can accept 4G and 5G WWAN modems, making messages retrievable anywhere you have cell service.
Remote Administration
On-call duty? Pocket Reform is the perfect terminal for system administration on the go. Leave your big laptop at home and enjoy a real keyboard and trackball for SSH and remote desktop.
Sofa Computer
Pocket Reform is the ultimate Sofa Computer: Lighter and smaller than a laptop, but more versatile and less constrained than a phone or tablet. Chill out and chat with your friends, watch a video, or remotely access your other PCs.
Traveling
It's quite inconventient to use a full laptop while commuting on a crowded bus or train, yet getting work done on a phone can be nigh impossible. Pocket Reform is a handy in-between device for efficiently using that time in transit—without drawing everyone's attention.
Workplace and Industrial
Pocket Reform fits in spaces where other laptops can't: on an overfilled electronics workbench, in the server room rack (hard-wired with integrated ix Industrial Ethernet), used handheld in the warehouse stacks, or belt-mounted during maintenance in the field.
Office on the Go
Run the numbers, review a document or give a presentation at a conference-no problem with Pocket Reform's preinstalled LibreOffice and the integrated Micro HDMI port. Wirelessly sync files and photos with your phone and PC using Syncthing or SFTP.
Web Browsers
Pocket Reform ships with both Chromium and Firefox onboard. Quickly navigate the web on the go with the mini trackball and your favorite keyboard shortcuts.
Gaming
Want to chill out? Fire up classic console and retro computer games on your couch with emulators like VICE, Amiberry, DOSBox, Snes9x or DuckStation.
Programming
Programming works best with a real keyboard. Using Pocket Reform, you can hack on your projects wherever you go and connect to your infrastucture with WiFi, USB-C or ix Industrial Ethernet.
Music
Connect a USB-C audio interface and Pocket Reform can be your portable audio workstation with free music creation software like Ardour, MusE, LMMS or commercial packages like REAPER and Renoise.
With Pocket Reform, you're always in good company: the vibrant MNT Reform Community is there to help you along the way. Everyone is welcome to contribute to this thriving open hardware ecosystem.
Specs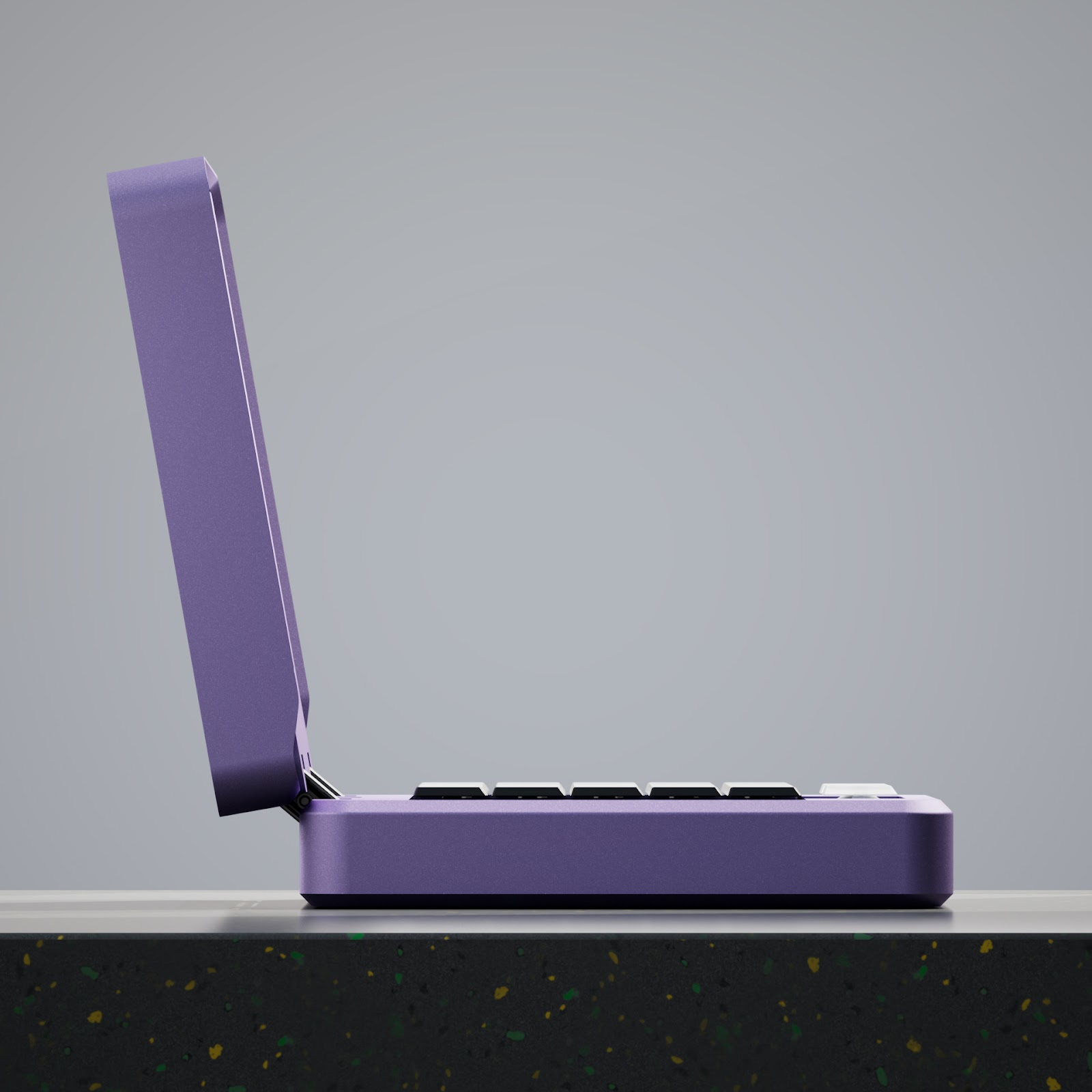 Processors and RAM
Modular (you can choose and exchange CPU/RAM modules):
Standard: NXP i.MX8M Plus (4× ARM Cortex-A53 @ 1.8GHz, 4 or 8 GB DDR4, Vivante GC7000UL GPU, NPU)
Option: NXP Layerscape LS1028A (2× ARM Cortex-A72, 8 or 16GB DDR4, Vivante GC7000UL GPU)
Option: Raspberry Pi CM4 (via Adapter, 4× ARM Cortex-A72, 8GB DDR4, VideoCore GPU)
Option: Pine SOQuartz RK3566 (via Adapter, 4× ARM Cortex-A55, 8GB DDR4, Mali G52 GPU)
Option: FPGA AMD/Xilinx Kintex-7 (for industrial use, RISC-V SoC possible)
Reuse / Exchange modules with MNT Reform
Display
7" diagonal, Full HD (1920 × 1080 pixels, ~310 ppi)
Micro HDMI output up to 4K resolution
Input
Keyboard with ortholinear matrix, 60 keys
Mechanical switches (Kailh Choc White)
N-key rollover
International layouts: US, UK, GER, FR, ES, DK, JP
RGB backlight
Optical 10mm trackball with 4 buttons
Portability
Size: 20 × 12.6 × 4.5cm
Weight: TBA
Sound
DAC with Mono Speaker
MEMS Microphone (hardware switch)
Headphones via USB-C audio adapter or Bluetooth
Wireless
With default i.MX8MP module:
WiFi 802.11ac
Bluetooth 5.0
Optional Mobile Internet
WWAN slot for 4G/5G/LTE modem
Micro SIM card slot
Alternative to smartphone (data or VoIP only)
Open Hardware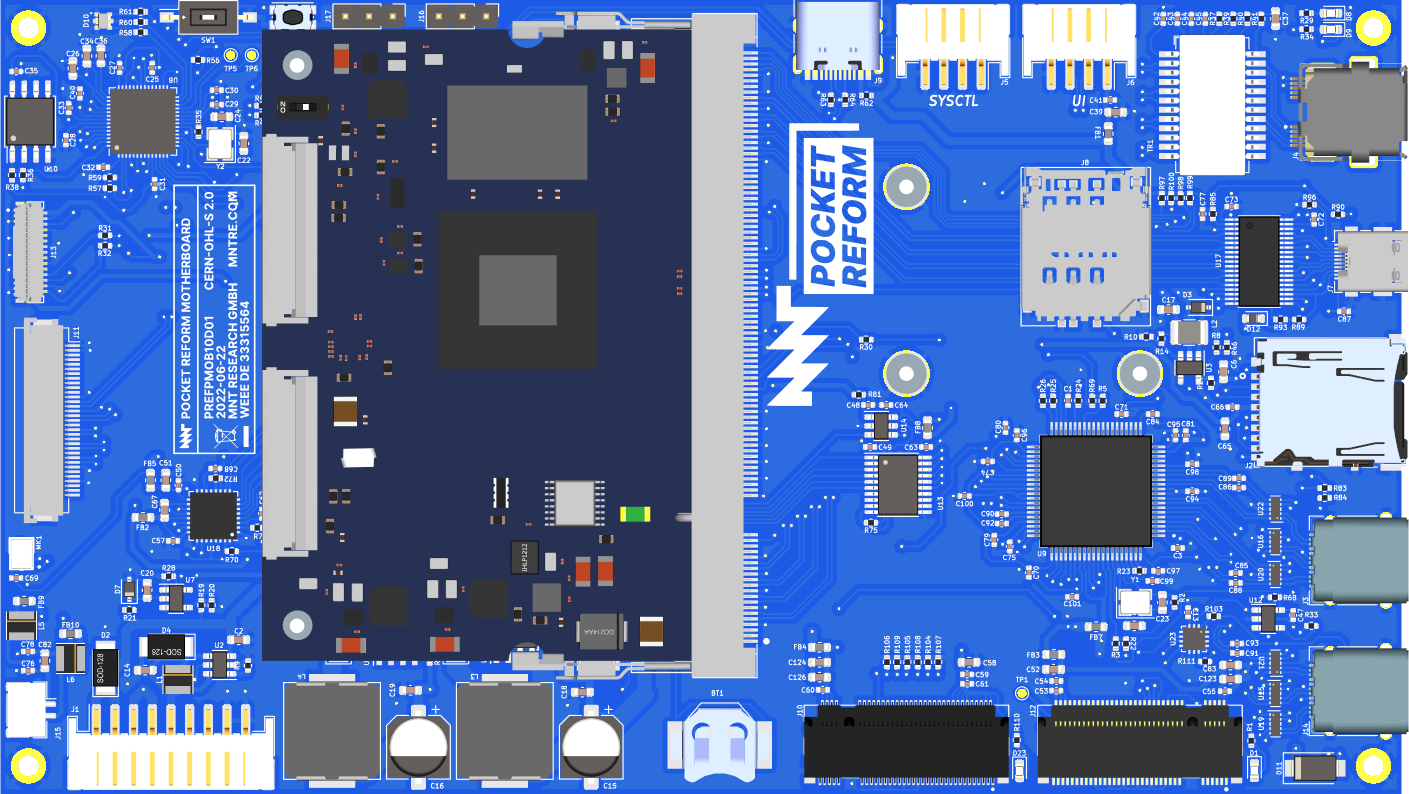 Open Source Hardware (full sources available)
Print your own parts (e.g. case in any color possible)
Contribute and improve the device with mods
Storage
Up to 128 GB eMMC flash memory
NVMe SSD slot (up to 2TB)
MicroSD card slot
Full Disk Encryption
Battery
USB-C Power Delivery Charging
2× LiIon cells (8000mAh total)
Runtime: TBA
Case/Material
Purple or Black anodized, bead-blasted Aluminum
Optional rubber bumper
Ports
2× USB-C, one port supports Power Delivery charging
MicroSD slot
Micro HDMI port
ix Industrial Ethernet port (with optional RJ45 adapter cable)
Sleeve
Protect your Pocket Reform in style
Eco-friendly and vegan Piñatex material
Colors available: black, silver, gold
OS
Debian GNU/Linux
Support for other distributions: Arch, Ubuntu, Void
Plan 9 (9front)
Desktops
Get Updates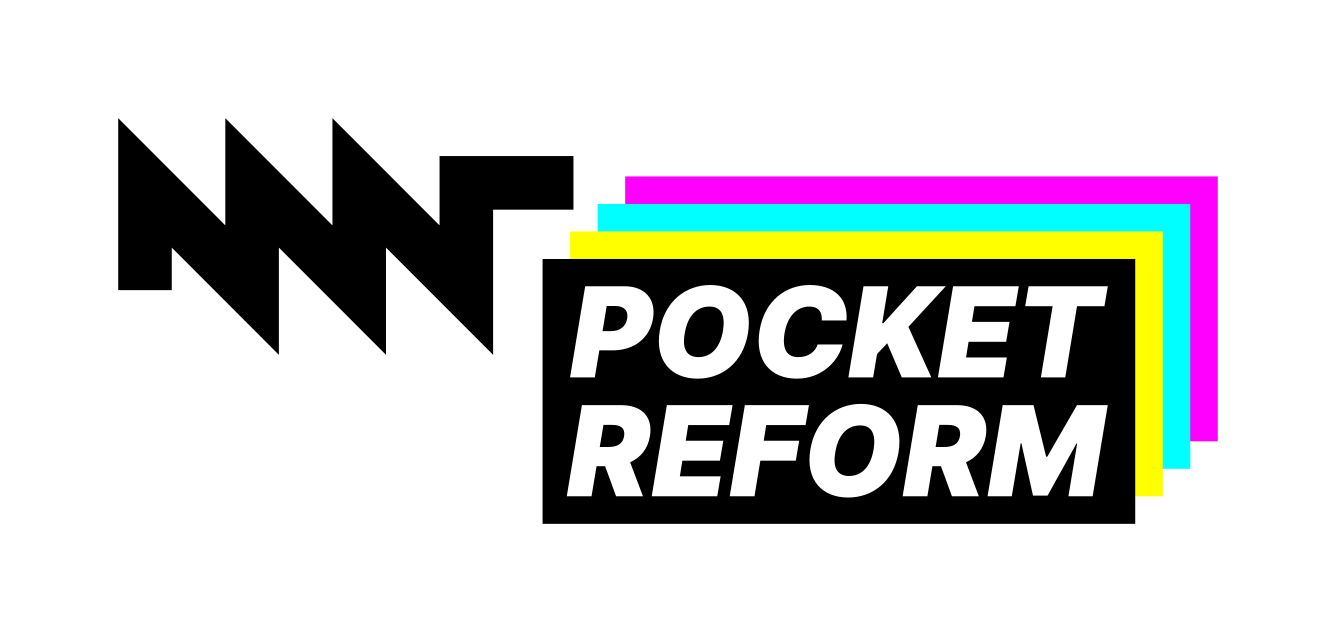 This page will be updated on a regular basis as new information becomes available. Pocket Reform was developed in collaboration with ThinkOutLoud. You can learn more about the history of the project and the research by ThinkOutLoud that went into it on the Pocket Reform blog.
MNT Pocket Reform will enter an early beta program soon. If you want to stay in the loop, please sign up to the Pocket Reform Newsletter below. If you want to give feedback or contribute, please join MNT Community or talk to our CEO Lukas F. Hartmann on Mastodon or Twitter.
Ana Dantas creates the industrial design. Philipp Brömme made the 3D art. Anri Hennies drew the icons.
Subscribe to Pocket Reform News
Enter your email address (and optionally your name) to get low-volume updates about Pocket Reform: